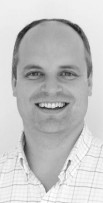 An Environmental Science graduate, Jeremy's early career involved positions in both Environmental Services planning and subsequently industrial sales.
Finding a flair for customer interaction, Jeremy began his career in recruitment. Fast tracked through a High Street recruitment graduate programme Jeremy quickly progressed to manage a Commercial and Industrial branch in South London. In 1999 Jeremy went on to join PSD Executive Search as a consultant. By 2004 Jeremy was the Director of Communications; responsible for the strategic direction and control of the business across all PSD offices. Jeremy also led the development of and championed a "values based" system which remains in place today.
Jeremy concurrently handled top-level assignments and built a leading profile with the main mobile operators. He also achieved the highest yearly target in PSD history (at that time) while with the company.
Having joined IMR Executive in 2005 as a Director, Jeremy specialises in the fields of IoT/M2M (Smart Grids, mHealth, Telematics & Infotainment, etc.,) and Security within the mobile and digital markets.