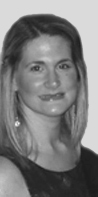 Lorna is IMR Executive's Marketing / Office Manager; her job is to keep you up to date with the latest job opportunities, news and events at IMR Executive using various marketing techniques.
After completing a degree in Media Studies & English, she has been working within Marketing in various industries for over 12 years.
She's passionate about all things digital; "Digital marketing, marketing communications, SEO and especially social media; the way it constantly evolves excites me!"
She's been with IMR for 8 years now and has enjoyed keeping up with digital trends and the challenging ways that recruitment has changed over the years.
It's a great team, that really know their industries thoroughly!
Call or e-mail them today!!