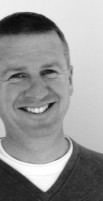 Peter's early career began in Music Royalties working for several years at the PRS in London and SACEM in Paris.
After moving into Executive Search with The PSD Group Peter started a total of four new businesses for the company and personally recruited in over 20 countries. This was the start of the Internet era and markets included Payment technology, e-commerce, and digital entertainment.
Peter founded IMR Executive in 2004. As a Director he focuses predominantly on the e-commerce and logistics sectors on an international basis. Additionally Peter is responsible for Finance, IT and Business Operations for the company as a whole.